American singer Beyoncé has long been a leading icon in the feminist movement. She is often found uplifting women in her emphasis of inner beauty and self-worth through the messages of her songs. The song 'Flawless' featuring Nigerian writer Chimamanda Ngozi Adichie is no different –perhaps even more direct– as Beyoncé sings about female independence and autonomy in a society that is historically patriarchal.
The first verse of the song is a response to the criticism Beyoncé has received from other artists about her being the leader of female artists, as well as the discourse about her hiatus from music in 2010:
I know when you were little girls
You dreamt of being in my world
Don't forget it, don't forget it
Respect that, bow down, bitches
I took some time to live my life
But don't think I'm just his little wife
Don't get it twisted, get it twisted
This my shit, bow down, bitches
Beyoncé pushes back against the social norm that women rely on their husband for happiness. Her opposition is similar to Betty Friedan's stance on second-wave feminism in her book "The Feminist Mystique". Friedan emphasized the regression of the feminist movement after World War II in which women were convinced that their ultimate goal was to find a husband and start a family. Friedan simply argues that the notion of the 'perfect housewife' should be challenged, stating "the time is at hand when the voices of the feminist mystique can no longer drown out the inner voice that is driving women on to become complete" (Friedan 282). Beyoncé's lyrics support this as she claims her success and fame independent of her hip-hop star husband.
The critic of marriage as a social norm continues in the bridge, which is a snippet of Chimamanda Ngozi Adichie's TedTalk "We Should All Be Feminist" as she embarks on the consequences of normalizing the importance of marriage:
Because I am female
I am expected to aspire to marriage
I am expected to make my life choices
Always keeping in mind that
Marriage is the most important
Now marriage can be a source of
Joy and love and mutual support
But why do we teach girls to aspire to marriage
And we don't teach boys the same?
We raise girls to see each other as competitors
Not for jobs or for accomplishments
Which I think can be a good thing
But for the attention of men
We teach girls that they cannot be sexual beings
In the way that boys are
The overall message of the song is a call to action for women to express their independence and freedom from social and cultural norms that oppress them into gender roles. Through showing appreciation of all of her possessions and multiple identities, Beyoncé claims that her life as a successful business woman and a happily married woman is 'Flawless'.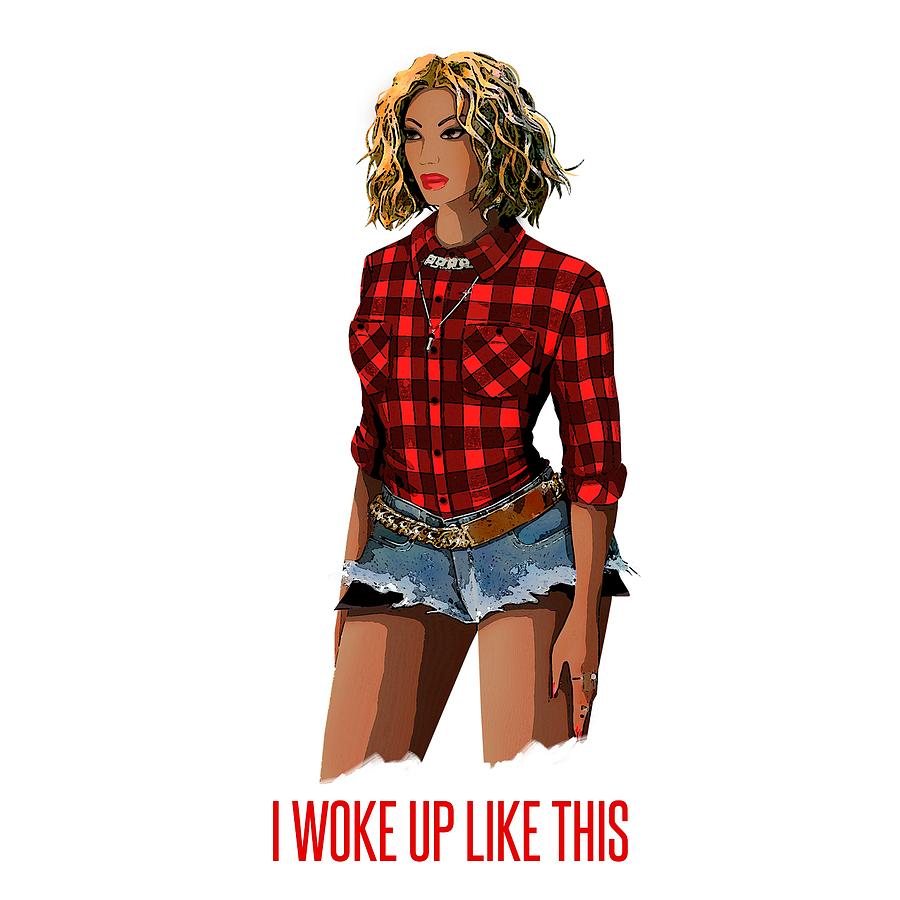 One limitation of this song is its lack of discourse about Beyoncé's struggle with being a black feminist figure. This course has taught us that the feminist movement has often times left out the thoughts and concerns of the Black women throughout history. Some feminists, like bell hooks, would argue that the power and authority that is used in Beyoncé's lyrics paradoxically promotes the image of white women being powerless, when in reality they are the ones controlling the feminist narrative. By addressing the issues of racism in the feminist movement, Beyoncé would've tackled the overall issues of intersectionality of sexism and racism that all Black women face.