Arguably, one of the most iconic movies ever created is "Clueless." This movie features everything you could want and more from a classic 90's high school movie. The lead, Cher, is the "it girl" at Bronson Alcott High, and she seems to have her life fully figured out. With her side-kick Dionne, she takes on some typical challenges accustomed to the privileged teenage life, like failing her driver's test, going to parties, and meeting a cute boy she might have a crush on. His name is Christian, and, despite Cher's keen eye, she fails to realize that he is gay.
Cher tries every play in the book to try and seduce Chrisitan, she drops her pen to bait him into picking it up for her, invites him out to parties, and brings him to her house when her father is away. She puts an entire roll of cookie dough in the oven, in the hopes that the warm, sweet smell in combination with her domestic abilities will be enough to woo him. She ends up burning the cookies, and they move on to tour the house. As they walk through the backyard, Chrisitan is telling Cher what a beautiful art collection her father has and comments on all the statues talking about the various artists and meanings behind the works. This is a stereotype associated with gay men, a love and appreciation for art. This is only one of many different stereotypes the creators of "Clueless," put on Christian, however.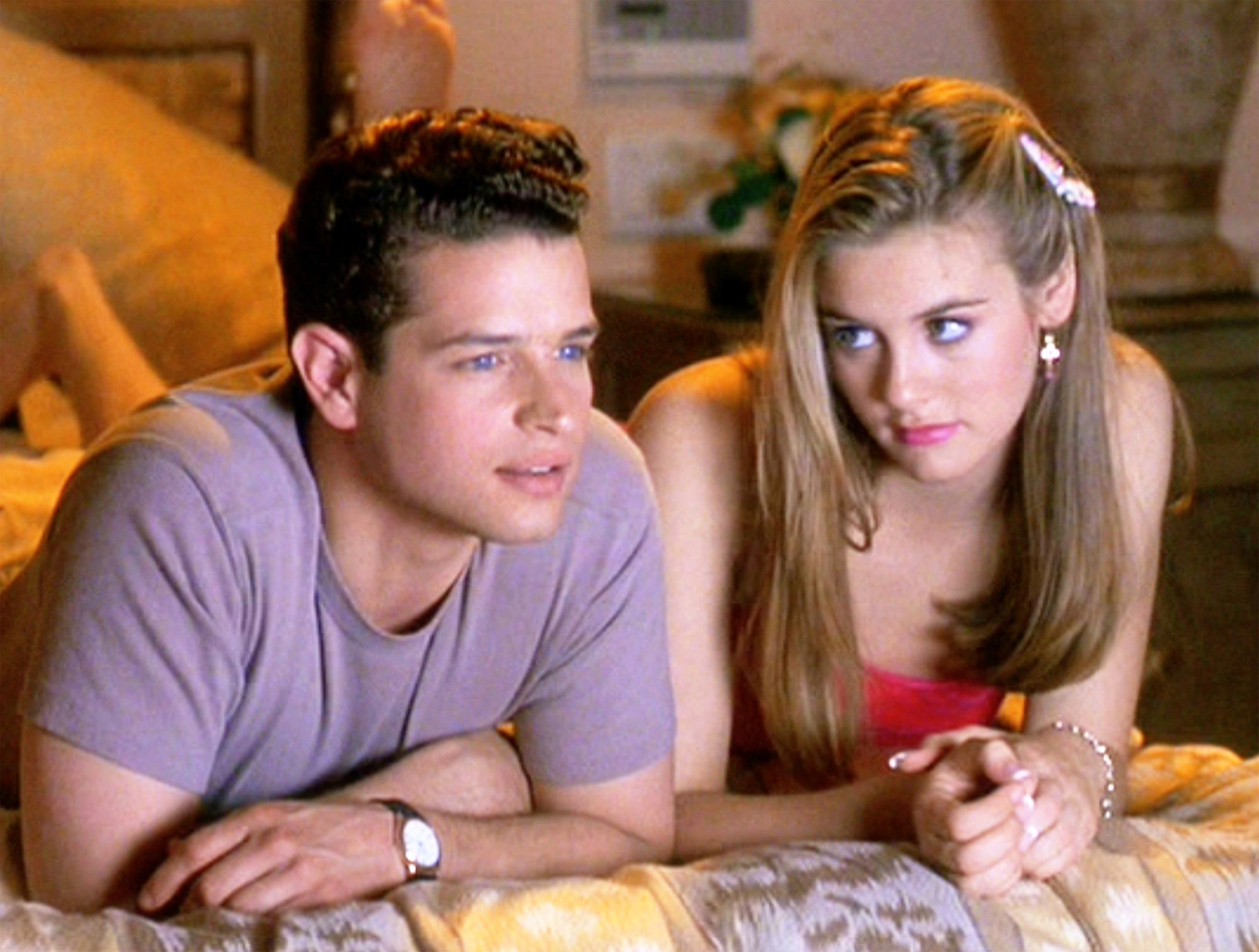 All the characters from the movie continuously point out the effeminate qualities Christian has. His love for art and fashion comes to mind. He is also the most well-dressed and groomed man on the show. All these things are associated with and are stereotypical qualities of gay men. After the not-so-romantic night between Cher and Christian comes to an end, the movie flashes forward to Cher in the car with Dionne and her boyfriend, Murray. Murray is trying to teach Dionne how to drive while the two of them listen and try to counsel Cher about her failed date. After she says she was ready to, "go all the way," and have sex with Christian, Murray laughs out loud and says, "are you bitches blind or something? Your man, Chrisitan, is a cake boy." The sexist language he uses here and throughout the film is enough for a whole other essay, but he uses an old derogatory term, "cake boy," meant to put down and make fun of effeminate men. He then goes on to list more stereotypically gay things that Christian does, like enjoying disco music and reading Oscar Wild. He then finishes his line by saying "he's a friend of Dorthy if you know what I'm saying." After all of that, Cher finally realizes that Christian is gay.
While the creators of the movie did a good job at making Chrisitan a likable character, they abused gay stereotypes and the "gay aesthetic" of the time to perpetuate a misguided view of what being gay means. The Hollywood interpretation of gay men specifically, was one of two character archetypes. Either a creepy, predatory character that you are meant to hate and fear, or an effeminate one that is clean, pristine, and loves to shop. Chrisitan is clearly the latter.
Having this "gay aesthetic" be so wildly loved, admired, and used in media is damaging to gay youth. We're told this is what it means to be gay. You have to dress a certain way, act a certain way, and like specific things to be "gay." This puts pressure on young gay men especially to behave like this idolized character of fashion, art, and shopping. If you don't look put together you aren't good enough to be gay. If you don't love shopping with your girlfriends then you're either in the closet or some kind of outcast. These characters often become the "gay best friend" of a powerful female character as well. Effeminate gay men were never portrayed as powerful or independent, they always had a popular girl to take care of them and protect them from the rampant homophobia and toxic masculinity of high school. This is damaging to watch as a young gay child. You are told that to fit in and be accepted, you have to be feminine and hide behind other people for safety. When you stand up for yourself a bully will knock you down, and if you don't act "gay enough," neither the gay nor straight people will want to include you. Yet, this feminine gay aesthetic was one of the only positive representations of gayness from before the 2010s. Despite how damaging it is to be told you must be and act a certain way, it was the only way to survive.
Gayness is more than being effeminate and liking clothes and Britney Spears, however. As more modern media is starting to realize, gayness looks different for everybody and there isn't one box of mannerisms and inflections that you can sort us into. Gay people each have their own personalities, behaviors, and interests. Being gay is just one part of us, one identity we have, nothing more. It can mean to you whatever you want it to. That's why having this kind of representation (as in characters like Christian) is damaging to the gay community. Although Christian is seen as this perfect, sexy man better than all the other men in Bronson Alcott High, his character perpetuates a harmful culture around being gay.
written for Autostraddle | autostraddle.com
work cited:
Heckerling, A. (1995). "Clueless" movie poster. Amazon. Paramount Pictures. Retrieved October 1, 2021, from https://www.amazon.com/Clueless-Alicia-Silverstone/dp/B01M9B4FDS.
Heckerling, A. (2021). Cher and Christian watching a movie. cheatsheet. Paramount Pictures. Retrieved October 1, 2021, from https://www.cheatsheet.com/entertainment/clueless-christian-was-almost-played-by-this-twilight-star.html/.